There's nothing like feeling the Submer magic between your fingertips! Wherever you are, NAM, LATAM, EMEA, APAC, worldwide! Meet our expert team at key industry events. Discover our Immersion Cooling technology products like the SmartPod or the MicroPod LIVE.
See for yourself the many benefits of Submer's technology and how it can meet your needs. Believe us, it's impressive!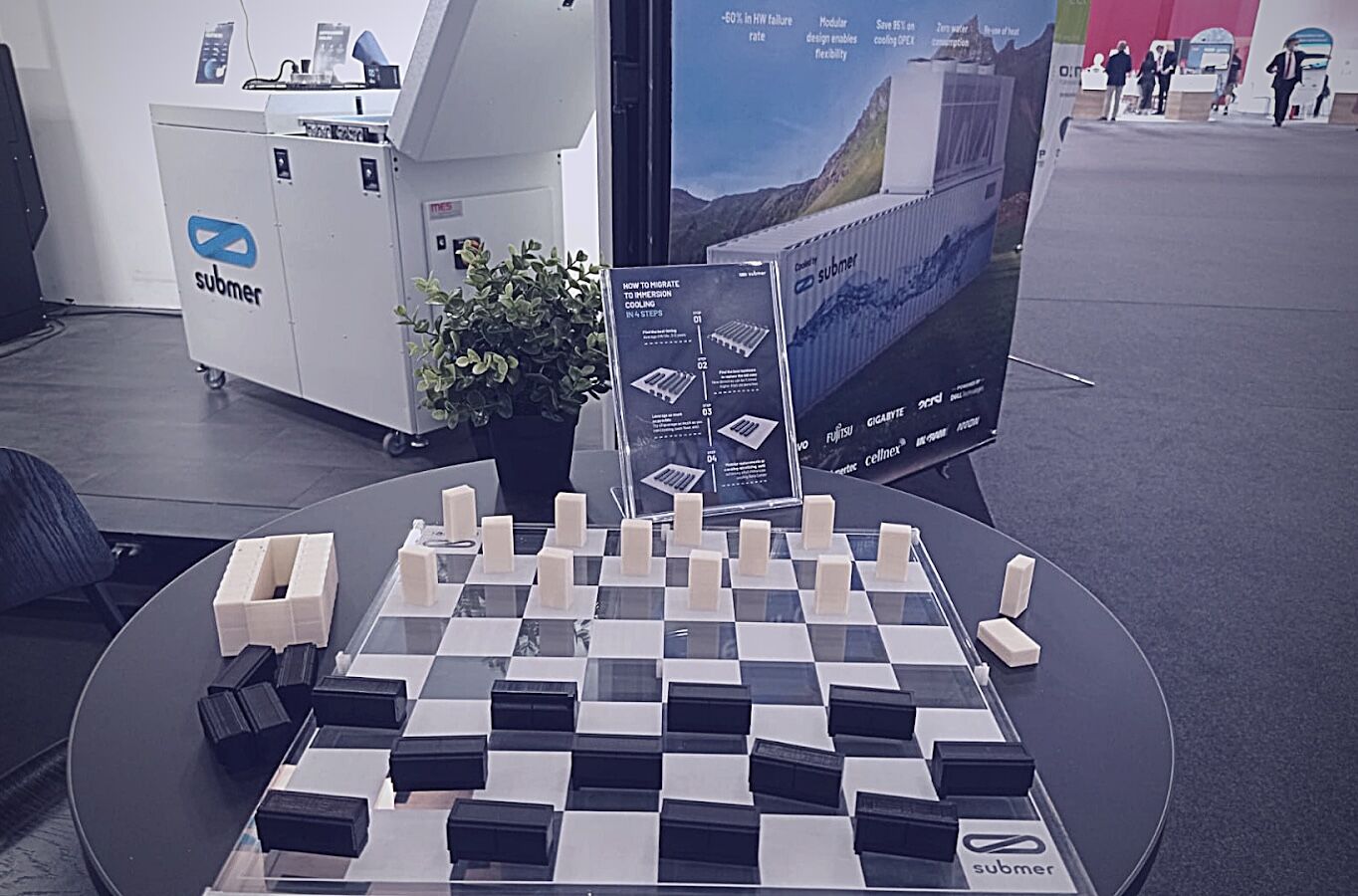 Keep an eye on our upcoming events and join us!
In the last few months we were very busy exhibiting at all this events!
SEPTEMBER 2022! "Datacloud Nordics"

Datacloud Nordics

When? 21-22 September 2022
Where? Oslo, Norway.
Meet our team and our SmartPodX.
OCTOBER 2022! "DCW Singapore", "DCW Madrid", "OCP Global Summit" and "Futurecom"

DCW Singapore

When? 12-13 October 2022
Where? Singapore, Singapore
Meet our team in Singapore at booth #P50

OCP Global Summit

When? 18-20 October 2022
Where? San Jose, California
To learn more about this event click here.

Futurecom

When? 18-20 October 2022
Where? Sao Paolo, Brasil
Submer was joining forces with our partner, the Open Technology Group (OTG) at their booth

DCW Madrid

When? 26-27 October 2022
Where? Madrid, Spain
Submer was joining Fujitsu at the event, with our MicroPod!
NOVEMBER! "DCD Connect, "Supercomputing22" and "TowerXchange Asia"

DCD Connect

When? 7-8 November 2022
Where? Virginia, USA
We were hosting an exclusive lunch on 8 November

Supercomputing 22

When? 13-18 November 2022
Where? Dallas, Texas
Learn more about this event and our participation here.

TowerXchange Asia

When? 29-30 November 2022
Where? Singapore, Singapore
Visit us and see how we can work together towards #Datacentersthatmakesense while you submerge yourself in the magic of Submer's SmartCoolant and many other surprises!
If you have plans to attend any of these events, book a meeting with our expert team using the link below!