Barcelona, Spain & Amsterdam, Netherlands
October will be a really exciting month for Submer! Our team will be on the road to conferences about everything that moves around the IT and cooling world. We will also take part in conventions to present the SmartPods to the international audience. Next week (1-2 October), Submer Technologies will be in Amsterdam for the inaugural regional summit of the Open Compute Project (OCP).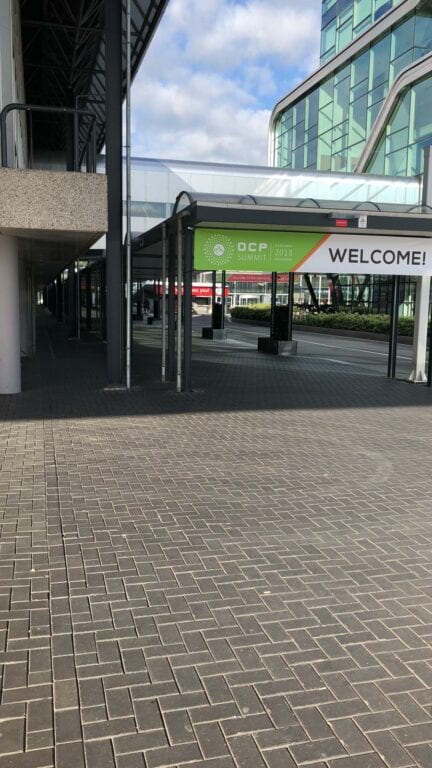 The Open Compute Project's mission is to design and enable the delivery of the most efficient server, storage and data center hardware designs for scalable computing. These designs are then shared among companies, including Facebook, IBM, Intel, Nokia, Google, Microsoft, Seagate Technology, Dell, Rackspace, Cisco, Goldman Sachs, Fidelity, Lenovo and Alibaba Group.
Daniel Pope, co-founder and CEO of Submer says that:
"Submer is a true believer in the OCP model and strategy for high density computing. Combining the OCP model together with Immersion Cooling will empower the future of HPC by delivering unprecedented density and efficiency way above the 100 kW/rack mark."
Pol Valls Soler, co-founder and CIO of Submer, explains the decision to join the Open Compute Project:
"This is why Submer is taking part as an OCP Member in the newly created Advanced Cooling Solutions subproject. This subgroup is tasked with defining the blueprints and standards around OCP equipment in Immersion Cooling by working closely together with ODM's (Original Design Manufacturers), other immersion vendors and end-users, Submer already has designs and prototypes for OCP-ready immersion cooling SmartPods that are being validated with the subgroup and rolled-out during this year."