DCD Connect London is an event hosted by Data Center Dynamics that will take place from the 18th – 19th of October, 2021 at the Park Plaza Hotel (Westminster).
In order to ensure the event is accessible as possible, the event will take place both virtually and in person. DCD Connect London is considered one of the key events for the industry in Europe and this year, will bring together 500 of the most influential datacenter builders to talk about the issues currently facing the industry and exploring possible solutions and potential future issues.
Submer's Booth Location: 26
Don't miss our exclusive event on the 18th of October in London
Taking advantage of the fact that #DCDConnectLondon will be happening at the Park Plaza Hotel (Westminster) and with tickets for this year's event now sold out, we want to invite you to a VIP presentation about the latest technological developments within the cooling space, 18th October, also at the Plaza Hotel. It couldn't be more simple.
Aiden Callaly, our Director of Sales for the UK & Ireland will take you through all the advantages and benefits of our technology, as well as a deep dive into how using our technology, can help you meet your sustainability goals and empower you towards a greener future.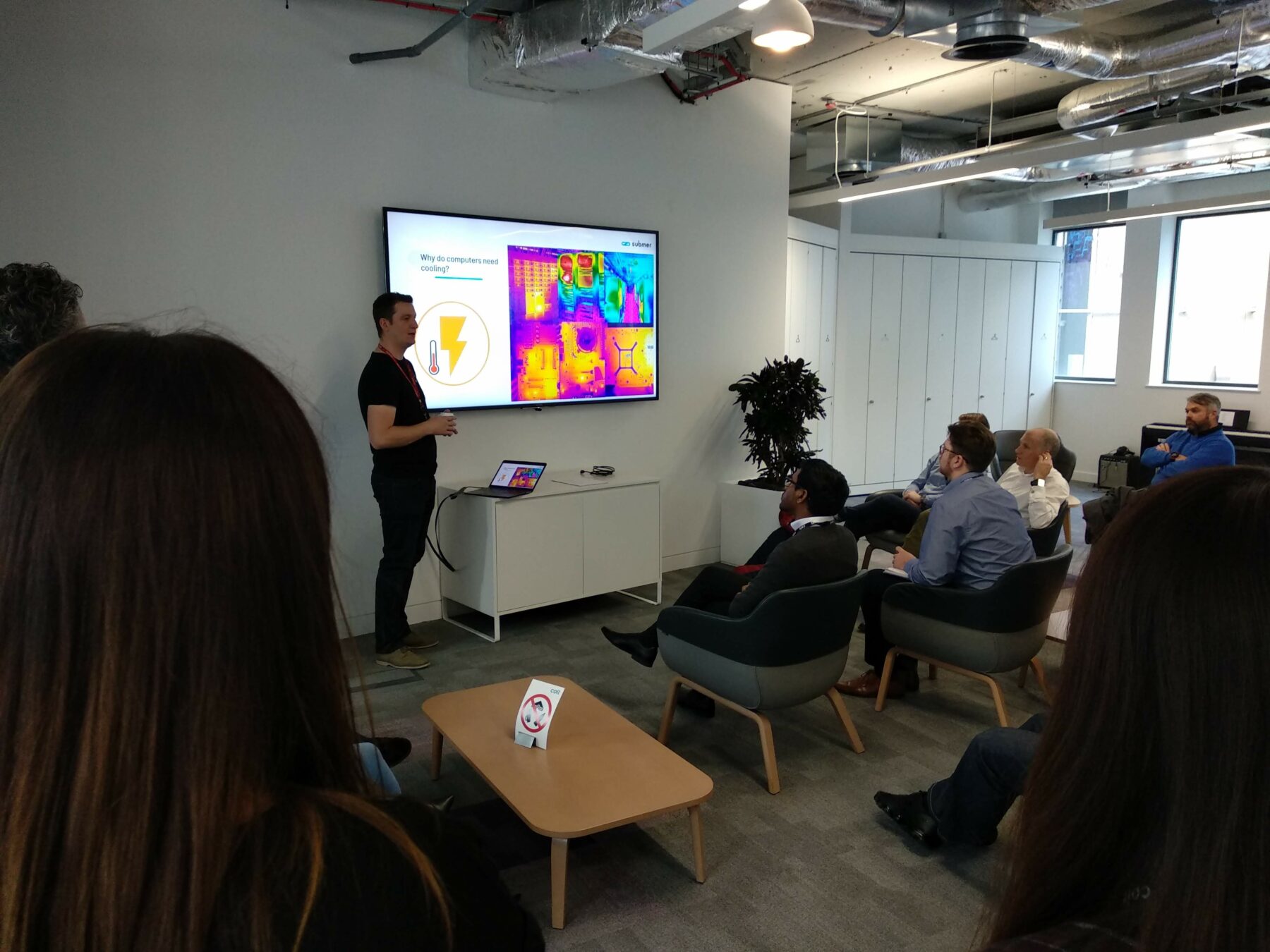 We will also talk about the MicroPod, our solution for Edge & Cloud Computing, which will be showcased during the DCD Connect London event. The MicroPod delivers unprecedented high-density and efficient infrastructure anywhere. From a rooftop to an office building, no matter where you place it, the MicroPod is more than ready to meet your needs.
Below is the Agenda for our exclusive event:
15:30 Welcome
16:00 Next-Generation Data Center – Immersion Cooling
16:30 Wine Tasting
Join us and register here for this exclusive VIP Presentation at the Park Plaza Hotel. It is the perfect opportunity to network with other like-minded individuals and of course, to have some fun! If you're in the area, be sure to secure your place now. Meet with us on the 18th of October to feel the Submer magic!