What is Thermodynamics and how does this discipline apply to Submer's technology?
High temperatures in electronics have always been a problem for their performance and lifespan. Historically, for electronics, fans and heatsinks were good enough. In the present times, though, the computational density required by the new digital trends (AI, IoT, Edge, ML, etc.) is getting higher and higher. The chips are required to operate at their maximum, and one of the known problems is that temperature affects their performance. Those chips can withstand high temperatures, but would not it be great to have them operating in a very comfortable environment?
For our monthly educational webinar, Jaime Pita, Sr. Thermal Engineer, and Daniel Pope, CEO of Submer discussed around the thermodynamics principles behind Submer's Immersion Cooling technology.
Guest Speaker: Jaime Pita
Sr. Thermal Engineer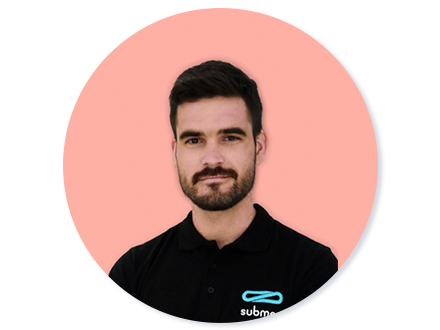 MSc in Aerospace Engineering and Specialist's Degree in Fluid Mechanics, Jaime started his professional career developing aero-engines for ITP, one of the leading companies in the aeronautics sector in Spain. After specialising in CFD, he started working for Indra. He improved his knowledge of cooling for electronics when developing air-cooled solutions for radar and electronic countermeasures for fighter aircraft. In the UK, he worked for the environmental protection team in Rolls-Royce plc, analysing inclement weather phenomena and its effects in the thermal performance on aero-engines. He was also a Team Lead for aero- and thermodynamics in Bombardier Transportation.
October is the Thermodynamics Month at Submer!
If thermodynamics is your thing, or if you want to know more around it, download our new white paper "The Convection Principle: What it is and how it applies to Submer's Immersion Cooling Technology"!
Video