Datacenters are not what you'd call an eco-friendly industry. Still, there are some inspired and inspiring projects showing us that sustainable innovation is not a myth and that datacenters can really be efficient and, at the same time, greener and smarter.
For our monthly webinar of April, Submer was pleased to welcome Lars Schedin, CEO at EcoDataCenter, the world's first climate positive datacenter as our webinar guest.
Guest Speaker: Lars Schedin
CEO at EcoDataCenter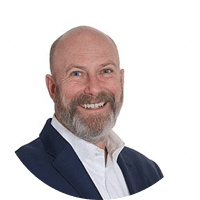 Lars is the CEO of EcoDataCenter (EcoDC AB), a company that provides the most sustainable and cost efficient, bespoke high-density colocation solution on the market in multiple sites in a CO² negative manner (according to Greenhouse Gas Protocol 1-3). Lars shared with us the thrilling journey to get EcoDataCenter up and running and we deep-dived into the sustainability aspects of their Carbon-Net-Zero facilities. He also shared some typical end-customer high-density insights and what the future has to offer EcoDataCenter and the colocation space in Europe.
Video
Presentation