In the last few years, the datacenter industry has witnessed a major change in the global compute capability, with an increasing shift of workloads from on-premise infrastructure to the cloud. A new study revealed that datacenters computing output jumped six fold from 2010 to 2018, with a general energy consumption rise of about 6%. In 2030, the energy consumption related to Internet traffic is expected to increase 21%. And 5G is going to be one of the main drivers of the next "data explosion". Given that picture, how can the datacenter industry limit its energy consumption and, consequently, mitigate its impact on the environment? Maybe AI is the solution we are looking for…
For our monthly webinar of June, Submer was pleased to welcome AI-expert Alex Palladini. Together with Alex, we talked about:
Global warming: future scenarios and key drivers
(Alarming) projections of power consumption in the next 10 years
5G: power consumption and data tsunami
Data and power consumption: a hot coexistence
What's the relation between machine learning and power consumption?
Guest Speaker: Alex Palladini
AI, Machine Learning and Audio technologist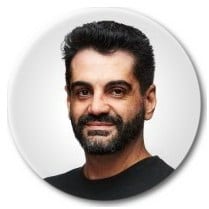 Alex is a driven and motivated innovation leader with 14 years of experience in new product development, software engineering, strategic research and team building. Recently appointed Chief Research Officer at MUSIC Tribe, Alex has strong expertise in signal processing, machine learning and AI technologies in the context of audio and biomedical products.
Video
Here you can watch the complete webinar which also includes the Q&A section.
Presentation