In recent years, there's been a growing awareness in the datacenter industry around topics like sustainability, decarbonisation, smart growth, impact on the environment, etc. We have witnessed some important initiatives (e.g. Microsoft, Google, etc.) to change the datacenter industry (design, operations, energy source, etc.) and make it sustainable. But there is still a long way to go.
Our special guest, Susanna Kass (leader in innovation datacenter operation & sustainability strategy, advisor to the UN Sustainable Development Program, and lecturer at Stanford University Urban Sustainability program) shared with us her holistic understanding of urban megastructures, sustainable architectural design, and automation, to explain the strategies that will make possible a future of green, highly efficient datacenters.
Guest Speaker: Susanna Kass
Susanna Kass is a Data Center Advisor to UN Sustainable Development Program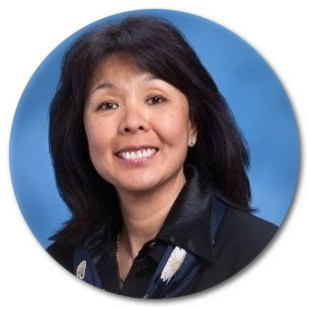 In this role, she represents the UN Sustainable Development team by engaging private sector leadership, academic researchers, and public institutions to jointly promote sustainable energy within the international Data Center industry. Through mutually beneficial collaboration, the goal setting, speaking engagements, and projects further the vision of the UN Sustainable Development Goals.
Kass is an Energy Fellow, co-lecturer at Stanford University Stanford Urban Sustainability Program. Previously, she was the Executive Vice President, Head of Innovation and Sustainability Strategy at BASELAYER Inc., a startup company that manufactures advanced modular technology for data centers and sustainable energy infrastructure management software for web scale cloud providers, Fortune 500 companies such as Goldman Sachs and utility providers like PugetSound Energy, SRP.
Susanna has a proven track record of entrepreneurship and innovation success in building ecommerce and cloud computing business from the ground up to $Billions USD in business operation and hundreds of Megawatts in Data Center operations. She is an inventor, patent holder on energy design. She has formerly held roles as COO of International Operations at eBay Inc., Head of Innovation at NextEra Energy, COO at Trilliant Network, General Manager at Hewlett Packard Network Services Operation and Vice President, Global DataCenter Business Operations at Sun Microsystems. She has been the recipient of numerous awards, Distinguished GSB Alumna Award in Energy and Energy Fellow from Stanford University, Distinguished MBA Alumna from Pepperdine University, Distinguished Entrepreneur Award from NMSU, and Presidential Entrepreneur Awardfrom SDSU.
She graduated from Stanford Graduate School of Business Executive Program, holds an MBA from Pepperdine University and BS in Computer Science and Business Administration Marketing from SDSU. She resides in the Bay Area with her family.
Video
For the 7th installment of LIVE webinar series, Susanna Kass walked us through some fundamentals steps that will pave the way towards sustainable datacenters.
Podcast