Powering the future with Immersion Cooling
Powered by our industry-leading immersion cooling, our products, services and solutions are designed and tailor-made to optimize datacenter operations. We go to great lengths to support our clients and partners in minimizing their environmental impact by offering a more planet-friendly, sustainable technology that uses less water, less power and overall produces a gentler carbon footprint.
SmartPod
X
Championing datacenter efficiency with unrivaled density.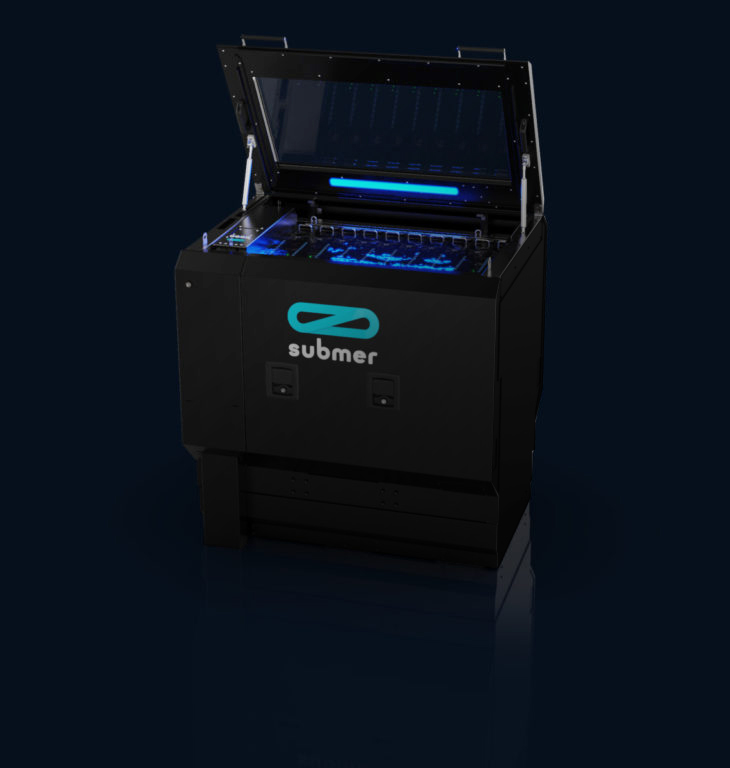 SmartPod
XL+
The largest SmartPod for increased compute cooling potential.
Micro

Pod

Edge-ready Datacenter-in-a-box. Modular, compact & purpose-built to suit specific client needs.
Mega

Pod

A plug-and-play, prefabricated modular data center. Pre-designed for at-site deployments.
The
benefits

of choosing Submer
A mPUE of 1.04 ​& a PUE lower than 1.10

Increase in computing density

Reduce latency and increase speed deployment

Improve your HW life-span
Better conditions for IT Hardware

Integration to heat-reuse solutions
Make your

HPC cluster more

efficient and sustainable

Learn how Submer can help you improve performance by delivering unrivalled HW density and save up to 95% on cooling cost.
Submer around the World!


Check out our Showrooms!

Check which reseller is closer to you and book a visit!
Stay tuned for DC news updates &
sustainability insights
Click below to subscribe to our customized and conscious newsletter