Barcelona, Spain & New Albany, Indiana
This week, at the OCP Tech Week 2020, Scott Noteboom (CTO of Submer) presented the Out-of-sight project: The blind-mate network backplane.
The Network Backplane, the latest addition to Submer's solution portfolio that will enable a new generation of smart energy and automated solutions for datacenters, offers a reference design compatible for standard and OCP racks. The Out-of-sight project is the result of a technical and strategic partnership with Samtec, service leader in the electronic interconnect industry and a global manufacturer of connectors, cables, optics and RF systems.
The Path Towards Smart Datacenters
Submer and Samtec, together with 2CRSi have designed a solution that is meant to pave the way towards fully-automated, lights-out, smart datacenters. "The Backplane is just a first step. Our goal is to contribute to the OCP community with an initial Reference Design to be further iterated and improved hopefully by a broader 'Network Backplane Workgroup'", commented Daniel Pope, co-founder and CEO of Submer.
Taking the Cables off the Table
The plug-and-play connectors system of the Backplane allows for:
Delivering high density and life-cycle reliability improvements
Enabling a new generation of TOR switch density gains
Compatibility with standard and Open Compute Project (OCP) racks
Creating a high-speed interconnection platform with no need of cables
Facilitating autonomous serviceability of networking and server nodes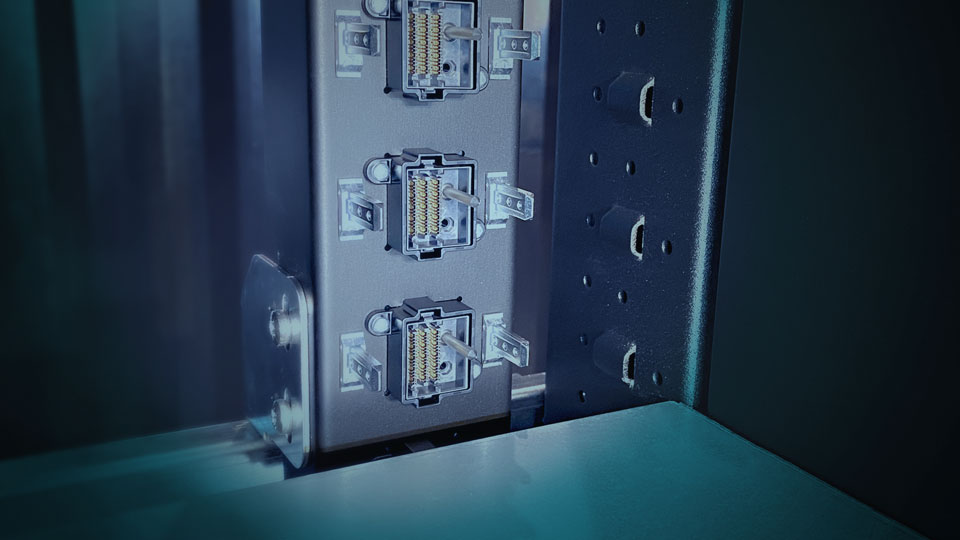 2CRSI is the first OCP member to embrace and deliver server and storage solutions supporting the Network Backplane implementation.
"The intention of this mission is to simplify cabling complexity, densify network connectivity, and magnify the path towards robotic serviceability. We're excited to have taken these first steps and look forward to advancing to the next with a growing community of contributors" (Scott Noteboom, CTO of Submer).
"Heat and energy dissipation is becoming more critical as current and next generation systems speeds continue to increase. We are excited to be working with Submer on this reference design and look forward to seeing the future of more efficient fully-automated datacenters." (Jonathan Sprigler, Samtec High-Speed Backplane Product Manager)
About Samtec
Founded in 1976, Samtec is a privately held, $800 MM global manufacturer of a broad line of electronic interconnect solutions, including High-Speed Board-to-Board, High-Speed Cables, Mid-Board and Panel Optics, Precision RF, Flexible Stacking, and Micro/Rugged components and cables. Samtec Technology Centers are dedicated to developing and advancing technologies, strategies and products to optimize both the performance and cost of a system from the bare die to an interface 100 meters away, and all interconnect points in between. With 40+ international locations and products sold in more than 125 different countries, Samtec's global presence enables its unmatched customer service. For more information, please visit Samtec's website.