From November 15th – 18th #SC21 will take place. The conference has built up a strong reputation over the years and is now considered THE conference to attend for those interested in High-Performance Computing (HPC), Networking Storage and Analysis. Hosted in the heart of St.Louis, the Supercomputing conference will bring together professionals from around the world to discover and discuss the latest trends and of the HPC Market and more.
Submer's Booth Location: 3113A
Meet with our team who will be showcasing a number of Submer products including our flagship SmartPodXL and the first installment of our new focus area Submer Scales, the next step in our journey to make a lights-out datacenter a reality.
What can you expect to see Submer's booth?
It's been a whole two years since Submer attended the event in person, who remembers the 'Submer strings' installation (pictured below)? We can't wait to meet and catch up with you all at this year's conference. Here's Submer's exact location.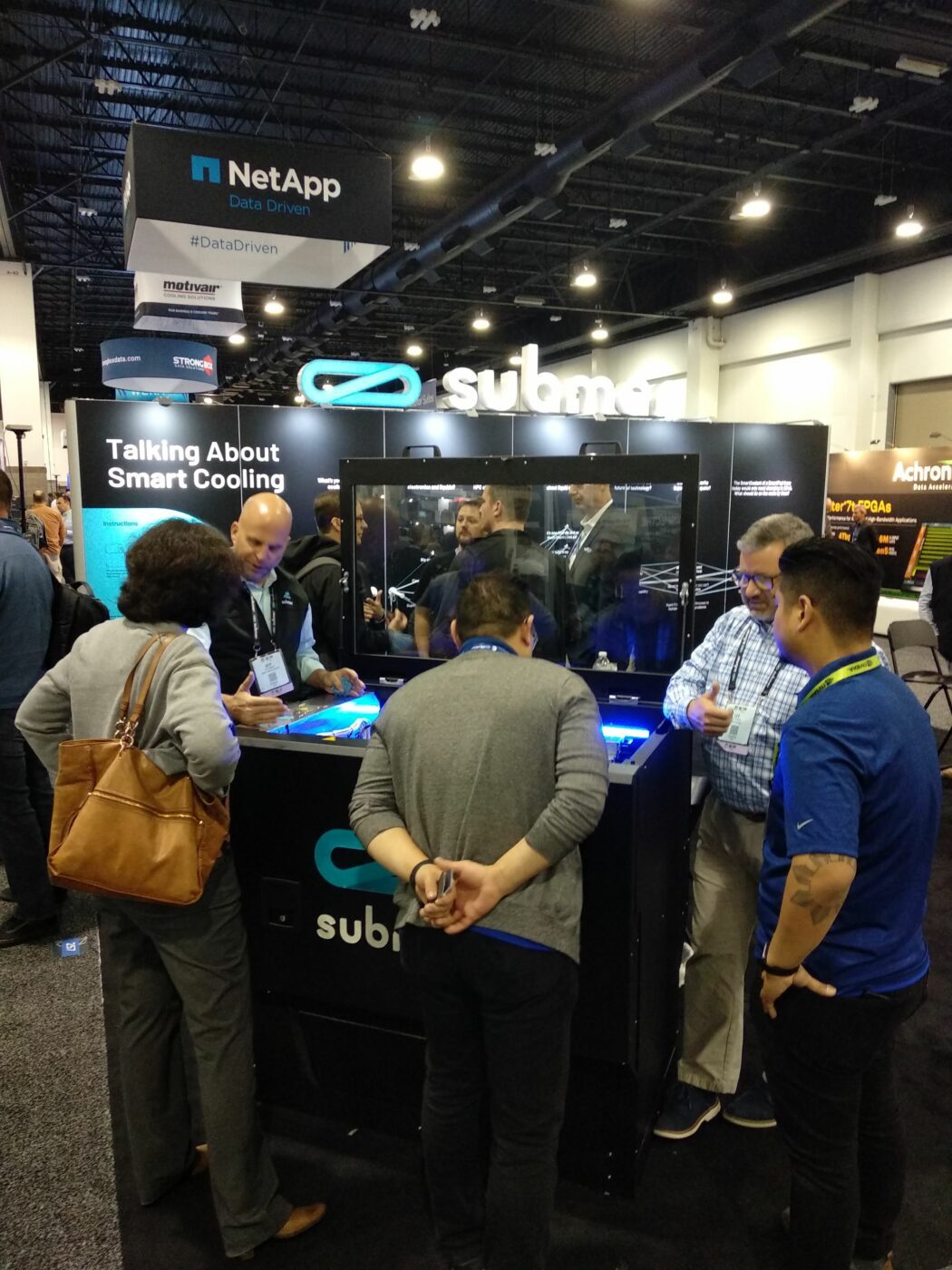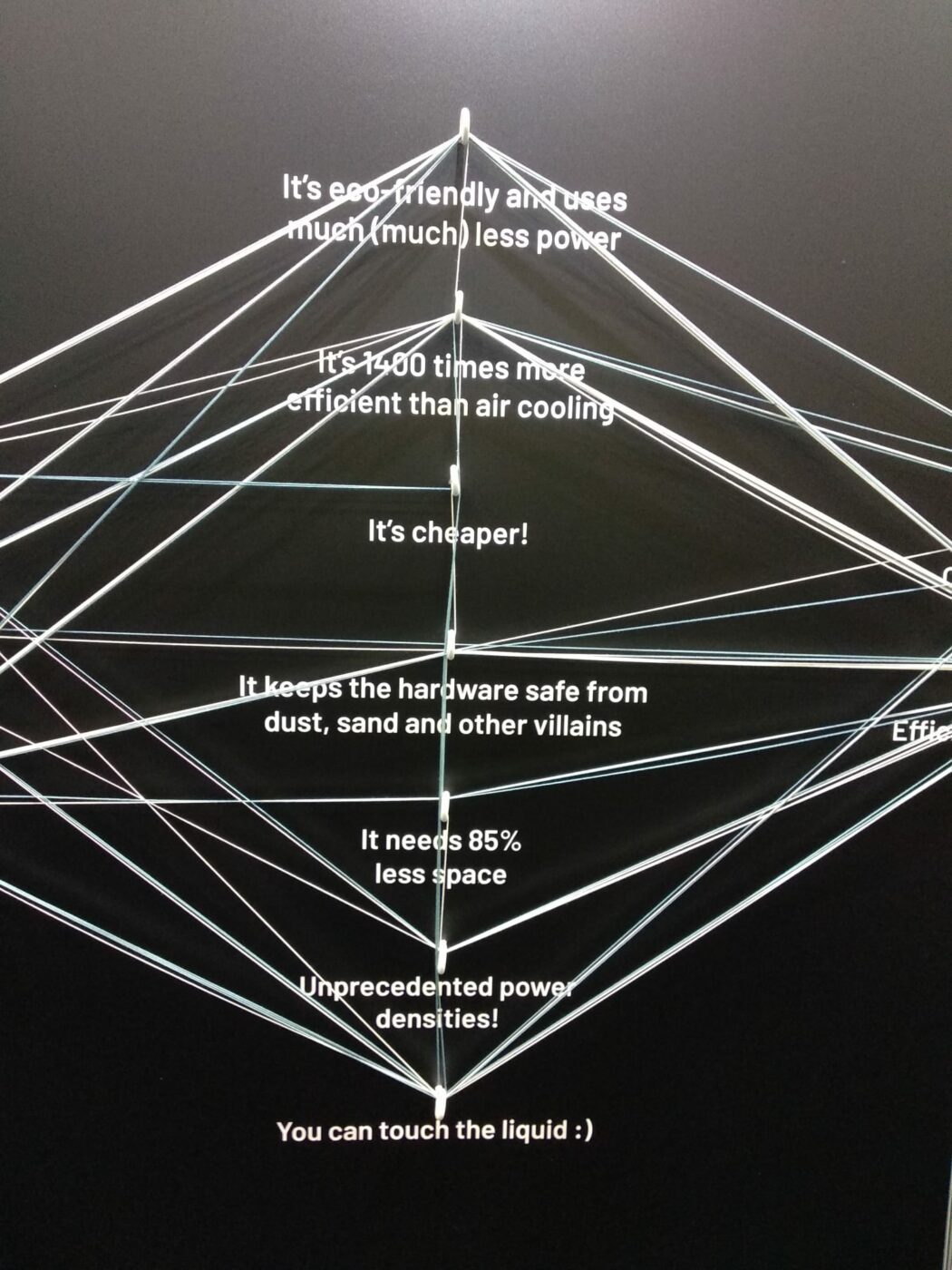 Submer X #SC21
At the International Conference for High-Performance Computing, Networking, Storage, and Analysis, we will combine elements of all three of our focus areas:
Submer cools: Where Immersion Cooling start to make sense.
Submer scales: Enabling you to take your infrastructure to the next level!
Submer labs: Power, energy and memory, where the Submer magic starts.
Don't miss the chance to see our exclusive exhibit: 'The fluid story' and LIVE demos of our solutions.
Can't make it to St. Louis? We'll also be exhibiting at this year's OCP Global Summit. More info here.
Book a meeting with Submer at SC21
If you would like to find out more about how Submer's technologies can help you address the challenges that your business is currently facing, book a meeting with a Submer representative at SC21 using the form below.