RNT Rausch and Submer announce a partnership to deliver high-density immersion cooling server and storage solutions that are designed for various data centre (DC) workloads.
Partners "in Green"
But, what is immersion cooling? It is the amazing technology that mixes liquid and electronics and works far more efficiently than any other cooling methods! It consists of submerging servers, storages and other IT hardware in a non-toxic, non-conductive single-phase immersion coolant.
Why is immersion cooling so important for the data centre business? DCs all over the globe are considering immersion cooling as THE alternative strategy to reduce operating costs in general and the electricity bill in particular. By using Submer immersion cooled tanks, any type of DC can achieve the lowest PUE (Power Usage Effectiveness) possible.
When to consider the implementation of immersion cooling systems? You are always guaranteed a reasonable return of investment (ROI), no matter when you decide to implement immersion cooling. However, the most profitable option is making immersion cooling the technology choice right at the beginning of the planning phase of the project. If you are designing your new data center or thinking about adapting an existing one, the earlier you choose your cooling method, the more efficient the outcome will be. There are a number of key indicators which can help you decide if the time is right to implement immersion cooing:
Imminent growth: Running out of space and no extra capacities available for more growth
Cost and power efficiency: reduce high (energy) costs and even benefit from the re-use of heat
Sustainability KPI's: Meet your most important data centre key performance indicators like available capacity by key resource, PUE, temperature and humidity standards, zero waste of water, hot spot occurrence and duration, and more with ease.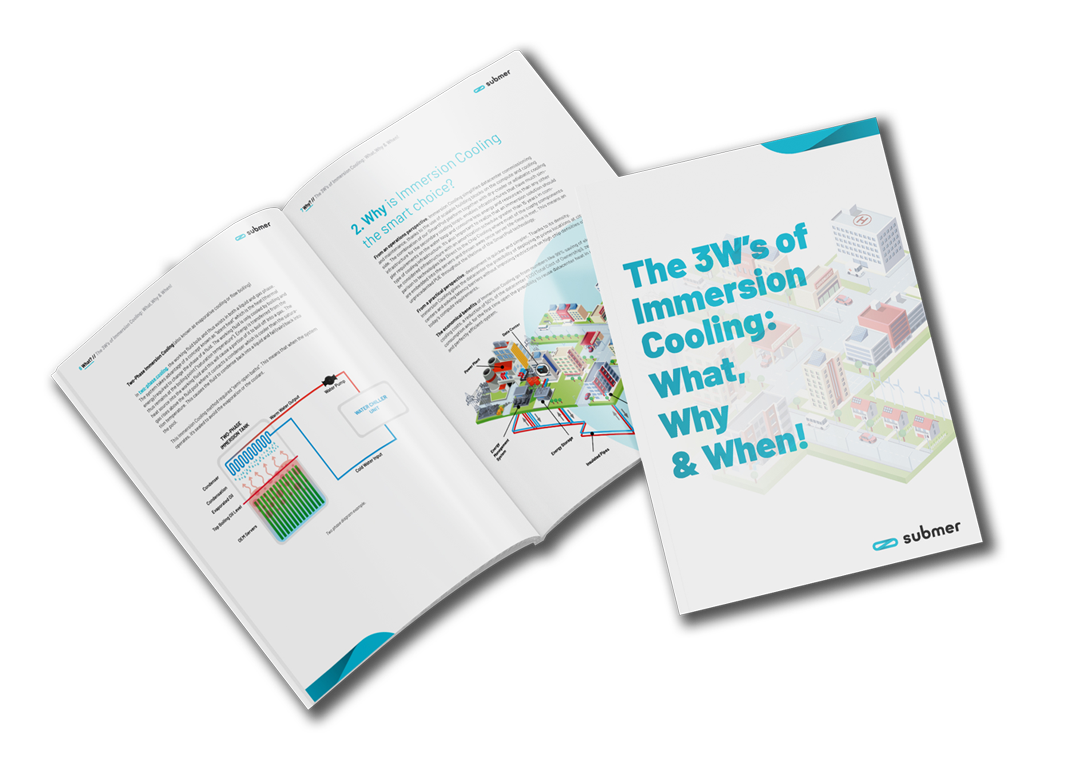 Do you want to know more about immersion cooled systems and products?
Read our eBook "The 3W's of Immersion Cooling", where our CEO, Daniel Pope, explains all the basics around the technology and all its benefits.
Global Facts & Trends
As the datacenter industry grows, so does its impact on the environment. The trend towards digitalisation of many of our day-to-day tasks and our increased use of video streaming services, smartphones and video calling has lead to astronomical growth in the amount of data we produce. The need for change has never been higher than it is today.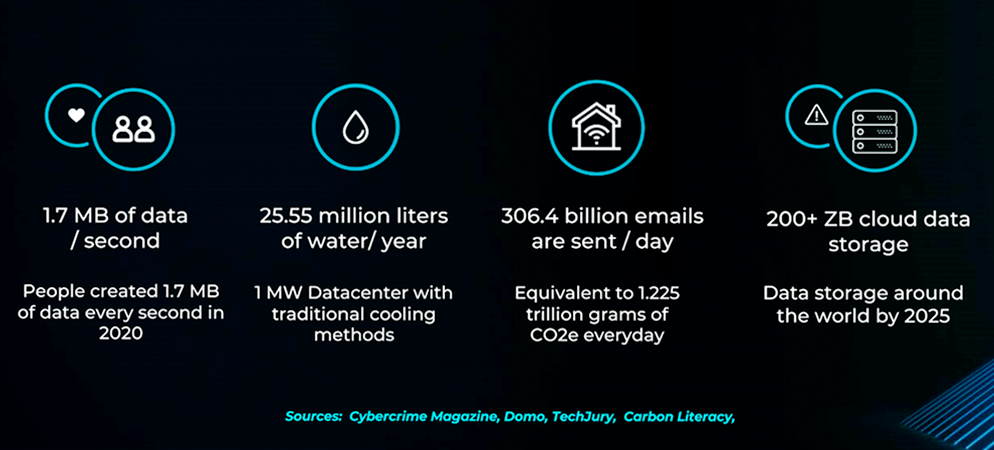 Sustainability has become a buzzword for the industry over recent years but as governments around the world begin to wake up and acknowledge the impact data centers have on the environment, many companies are looking for solutions which deliver tangible results and help meet their goals. Immersion cooling is growing in popularity thanks to its ability to improve efficiency and reduce the use of natural resources without sacrificing neither density nor power.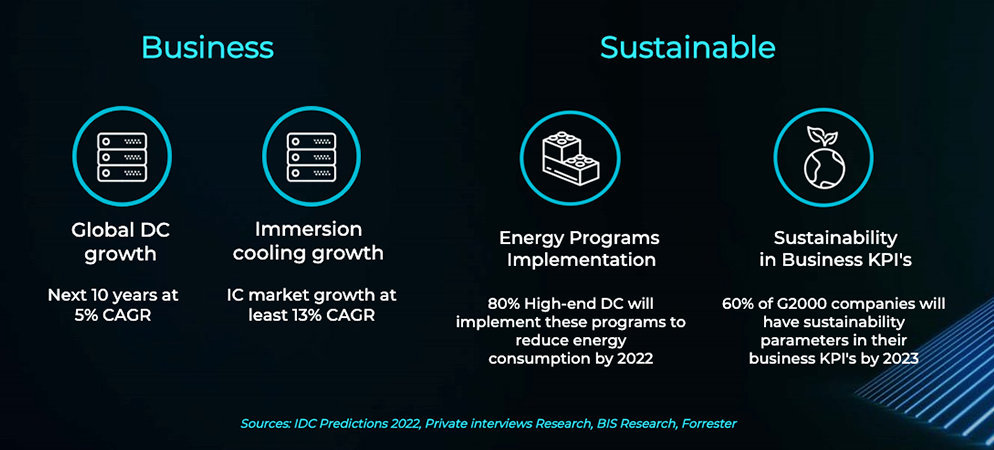 The Benefits of Immersion Cooling
The technology allows you to address several challenges, from business and operations to sustainability and efficiency. Implementing immersion will have a positive impact on many areas of your business and help to increase margins.
Immersion cooling is the right choice for any datacenter that is looking to be at the forefront of innovation, and lead the way towards a greener, more environmentally friendly industry. The facts speak for themselves, can you really afford to wait?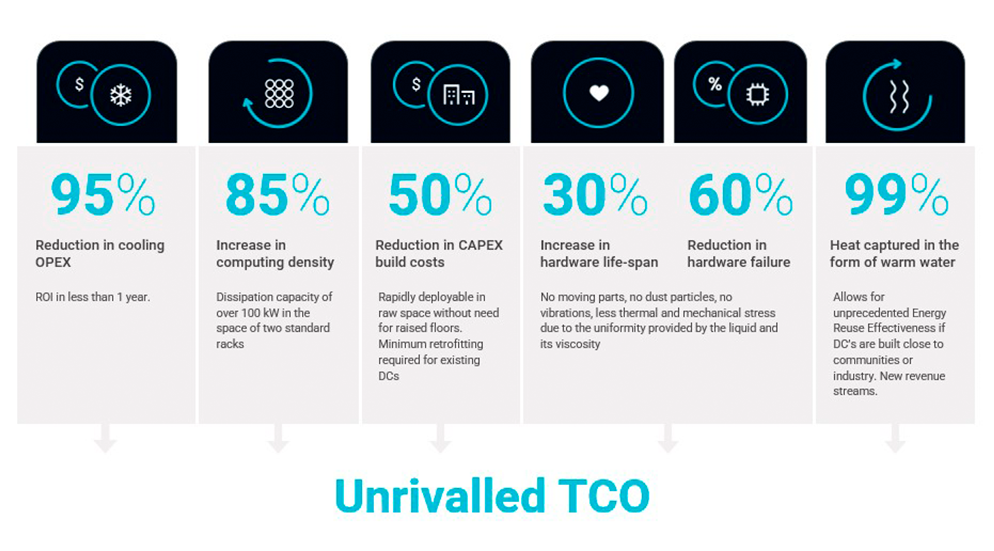 The All-In-One Solution for High Performance Computing
This partnership allows RNT Rausch and Submer to extend their solution portfolios and offer a complete and sustainable HPC turnkey solution that is specifically designed to the client's needs. By pairing personalized RNT servers and storage that are providing unrivalled density by its design with immersion cooling SmartPod technology from Submer, you will you will enjoy unparalleled TCO without any compromises while also making the world a better place by reducing the carbon footprint.
SmartPod platforms will allow to achieve up to 100 kW of compute, so you can focus on computing and forget about the cooling:
0% Waste of water
Up to 100kW
Heat Reuse (in the datacenter or even heat network of the city district)
Edge solutions with MicroPod platform
SmartCoolant liquid is biodegradable and 8 times less conductive than air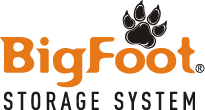 When Speed and Size Do Matter!
Tackle the toughest storage requirements you can think of with either standard HDDs, Flash, or the fastest hard drives in the world.
With our passion for Storage, we pair unconventional thinking with world-class engineering to go beyond standardized mass market Storage products. We believe that hardware needs to be optimized for any software that's running on it and we're putting your unique business needs first and foremost.
BigFoot® Storage Solutions are breaking the mold and give you great density as well as lots of compute power with only those hand-selected quality components you need for your business. BigFoot® is more than just building blocks. It's your personalized storage solution built to handle all your hot and back-up data, archives, caching, or even the toughest storage requirements you can think of. Inside each box are only those hand-selected enterprise-quality components that are the perfect fit for your storage scenario.
BigFoot XXLarge: 48 HDDs in 4U providing great performance, optimal throughput, lowest latency and highest possible density in the world's shortest chassis (only 750mm).
BigFoot Large: 24 HDDs in 2U designed for smaller data volumes up to 480 TB raw capacity.
Now you have:

One highly scalable and flexible platform for all storage scenarios.
Built to adapt business growth with simplicity and perfection while keeping total storage cost low.
A choice between standard HDDs or the fastest hard drives in the world .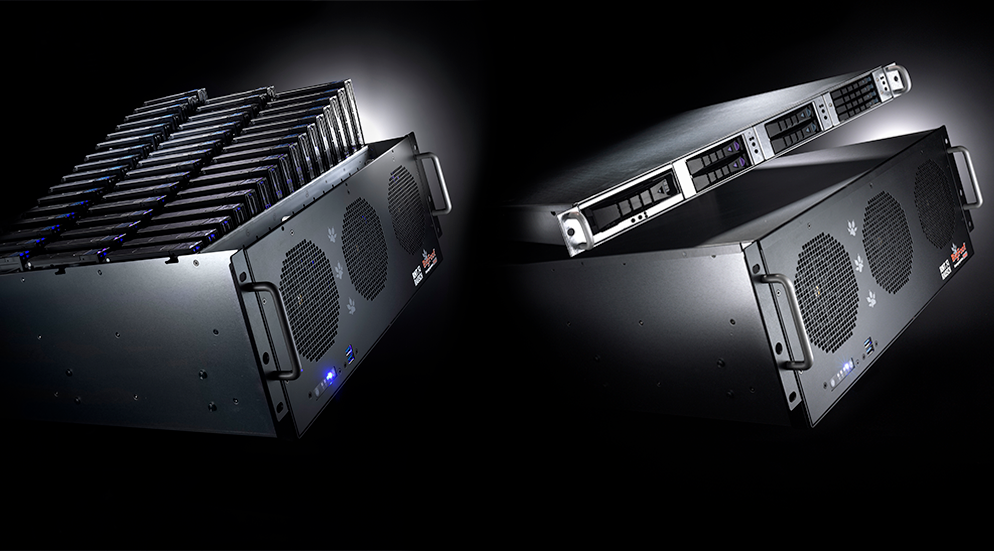 About Submer
Founded in 2015, Submer provides best-in-class technology that enables data centers around the world to leverage the power of immersion cooling for HPC, hyperscale, data centers, Edge, AI, DL and blockchain applications. Headquartered in Barcelona, with offices in Virginia and Palo Alto, California, Submer consists of an international team of engineering, technological and business experts. For more information, visit submer.com.
About RNT Rausch
RNT Rausch is a Germany based technology pioneer with 20+ years of experience in the high-tech server and storage industry. The company rethinks future-proof server and storage solution designs that go hybrid and tackle business challenges to make SMBs, enterprises, data centres and service providers around the world fit for tomorrow's technical revolution. RNT offers tailor-made products and services that help customers enhance security, flexibility, scalability and sustainability.
More than 30 employees are delivering targeted solutions with ultimate precision and manufactured to the highest quality. The company is headquartered in Ettlingen, Germany and has offices in Sweden and the UK.
For more information about RNT Rausch, visit https://rnt.de/.

Are you ready to focus on the computing and forget about the cooling?
Visit us at the ISC HPC Hamburg conference!
Contact us and we'll explain all you need to know around these conscious solutions!