More of the world's datacenters are switching to immersion cooling, and for good reason… a lot of reasons in fact! Let's take a look at what this technology can do for your business in terms of sustainability, safety, and cutting costs.
Immersion Cooling: The Alternative
There are several reasons why migrating to immersion cooling it's a fit for companies and enterprises. One of the main reasons to make immersion cooling the best alternative for a datacenter is related to sustainability. Immersion cooling is an alternative to common fan or water cooling methods which account for about 40% of the total energy datacenters consume. Did you know that liquid cooling methods at datacenters use on average an Olympic size pool of water every two days?!
Immersion to Answer the Global Challenges
As mentioned, sustainability concerns are one of the main reasons that make the process to migrate to immersion cooling a necessity. Immersion cooling can yield huge energy savings, reduce the carbon footprint accelerated by our digital age, future-proof businesses, and provide answers to global sustainable energy challenges.
Datacenters worldwide currently generate roughly 3% of global electricity consumption – that's about equal to Japan's overall yearly energy use. Alarmingly, energy consumption in datacenters is nearly doubling every four years and has the fastest-growing carbon footprint of any area within the IT sector (roughly the same as the global aviation industry).
Immersion cooling provides a solution: an ecological, energy-efficient method to reduce datacenter energy outputs, which can help alleviate the current climate emergency that our planet faces.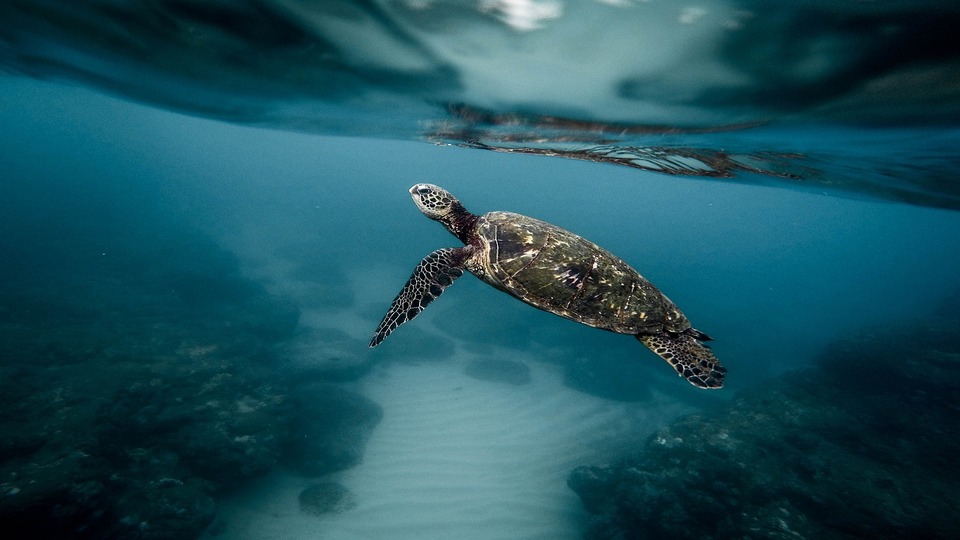 Switch to Immersion Cooling
Need more reasons to migrate? Below offers 12 reasons why you should switch to immersion cooling:
Save Energy: It eradicates energy-guzzling fan or water methods, which can be greater than 50% of datacenter energy costs.re
Save Money: one of the reasons to migrate to immersion cooling is economical. Think of the huge savings made by removing those total energy costs caused by fan or water cooling methods.
It's Safe: It is not electrically conductive, so presents no risk of electrocution.
It's Environmentally Friendly: It is a natural, hazard-free biodegradable coolant.
No Damage: Datacenters can be fully restored to their original state.
No Fans, Less Noise: A quieter working environment improves quality of life.
Attract Investment: Under global disclosure regulations, investment stakeholders can request reporting on environmental, social, and governance (ESG) performance and Green Taxonomy indicators. The greener you are, the better.
Create More Affordable Energy: Using less energy could alter the global supply-demand chain, resulting in reduced household energy costs.
Support Net Zero by 2050: The Paris Agreement encourages transition towards decarbonization and immersion cooling provides a net zero path.
Honour UN 2030 Sustainable Development Goals: SDG6: 'Ensure sustainable management of water' and SDG12: 'Ensure sustainable consumption and production patterns' are supported through using immersion cooling.
Re-Use Energy: Support the circular economy by re-using energy that can be captured, stored and sold to power other utilities.
Don't Make Data Centre Solutions Another Country's Problem: Data localization laws require citizen data to be stored domestically, therefore locating datacenters away from business headquarters (typically in colder climates) is no longer a viable option.
Learn more! Read our immersion cooling eBook, the 3Ws. What, Why & When! All the answers you need to know more about Immersion! Have a Deep Dive into Immersion Cooling by getting our eBook in the link below!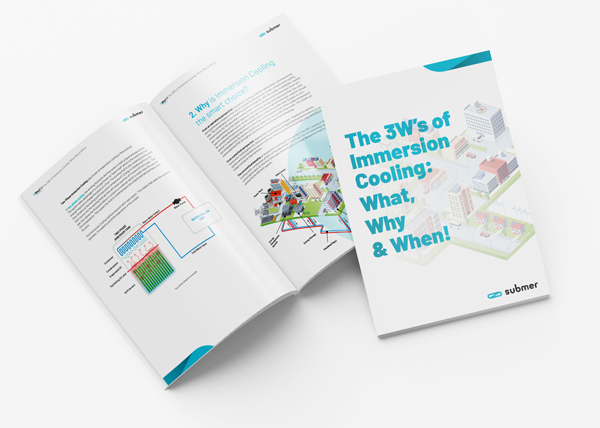 Immersion Cooling Powered by Submer
As we journey through The Fourth Industrial Revolution, technology use will continually increase and put pressure on global energy consumption. With the use of immersion cooling, Submer supports a greener future by giving datacenters worldwide an energy-efficient, sustainable alternative.
By switching to immersion cooling, you can become part of the solution!