In February of 2023, we headed to Mobile World Congress in Barcelona: the largest and most influential event in the connectivity ecosystem. With the theme being velocity and 5G technology, high-powered computers, and IoT on the rise, we took our Edge solutions designed for incredibly fast connectivity along with us.
What Was on Show at Our (Very) Green Booth
Our green booth was a sight to behold, and featured:
Immersion at scale as a hands-on experience of our HPC-tailored solutions that provide high-density compute with low latency (perfect for your business that relies heavily on connectivity) – think mission-critical cooling minus the carbon emissions.
Modular immersion as a live demonstration of the capabilities of the MicroPod – especially relevant to you if you're on the lookout for high-speed Edge connectivity.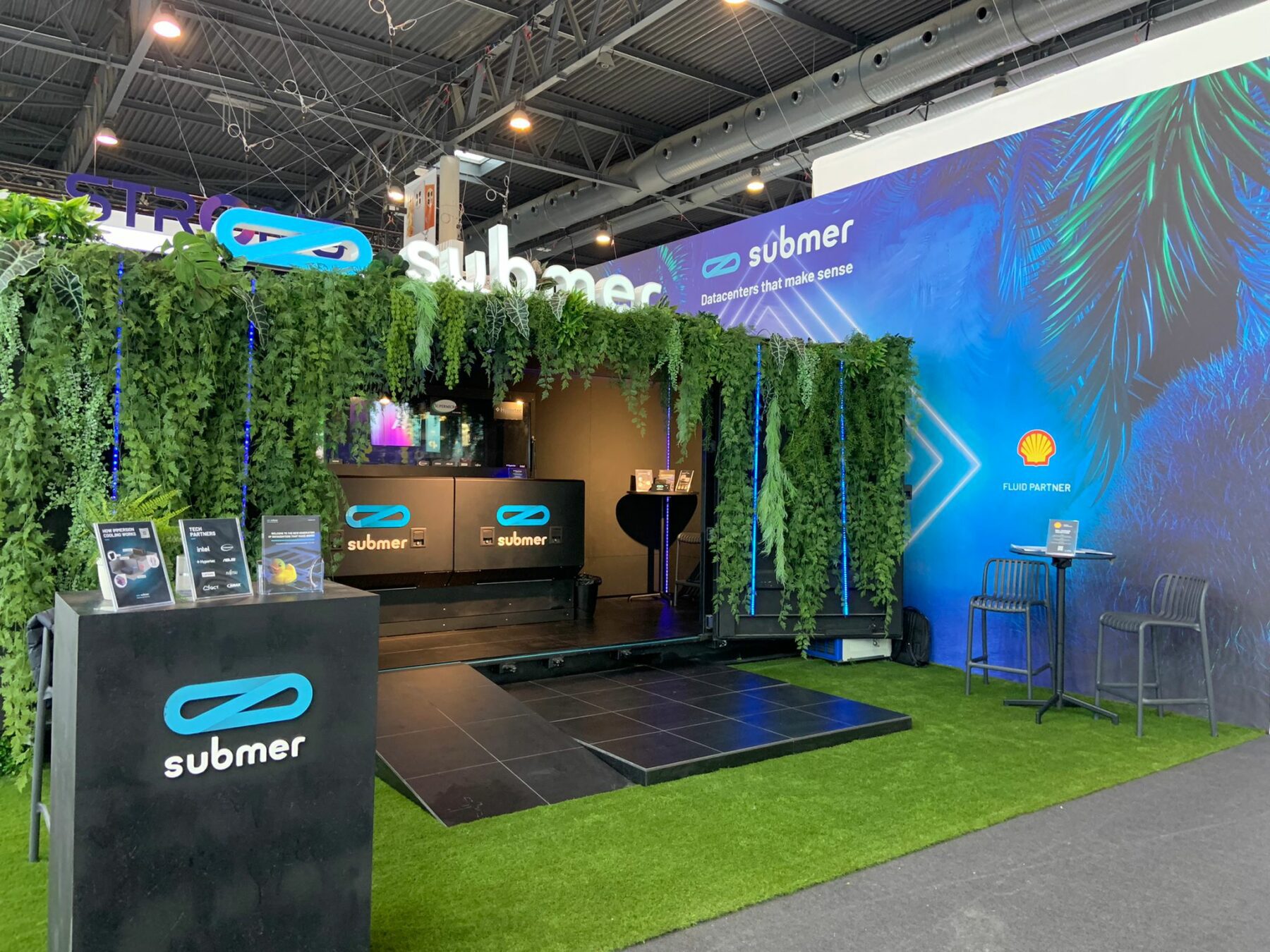 Long-term collaborators Hypertec came along with their trident servers on display in our SmartPod – VP of Global Sales Patrick Scateni gave us a rundown of their immersion-born products and the importance of sustainability in the datacenter world.
Fluid Standarization
We managed to find time in our CEO & Co-founder Daniel Pope and VP of Fluids & Chemistry Peter Coopers' busy schedules for a full explanation of our growing fluid services and portfolio within our Immersion Center of Excellence – check it out!
Insights from Our Interviews
Speaking of the expansion of our coolant portfolio, we also had the chance to chat with some esteemed partners within our network of collaborators.
Lukas and Asha detailed Castrol's motivation behind getting involved in immersion cooling and the developments they predict for this partnership in a year's time.
Eduardo David de Azevedo from Shell talked us through why he's confident our partnership is the next step towards the standardization of immersion cooling fluids across the industry.
If you're intrigued to learn more about any of our solutions, our experts are always on hand to answer any questions you may have. Schedule a one-to-one meeting below!