On Janaury 21st, 2021 Submer held its first event of the year LIVE from Submer HQ.
The Submer Experience 2021 was a live, virtual, event hosted on Zoom. The event was designed to help attendees understand the ever-changing world of the datacenter industry. Our expert panel held an open conversation around Smart Datacenters, Immersion Cooling, sustainability, and efficiency, as well as showcasing our solutions with a series of live demonstrations.
Speakers
What is the secret to a great event? Great hosts of course! Experts in their field, they shared their insights on current and upcoming trends for the industry, Immersion Cooling, Sustainability, and Smart Datacenters.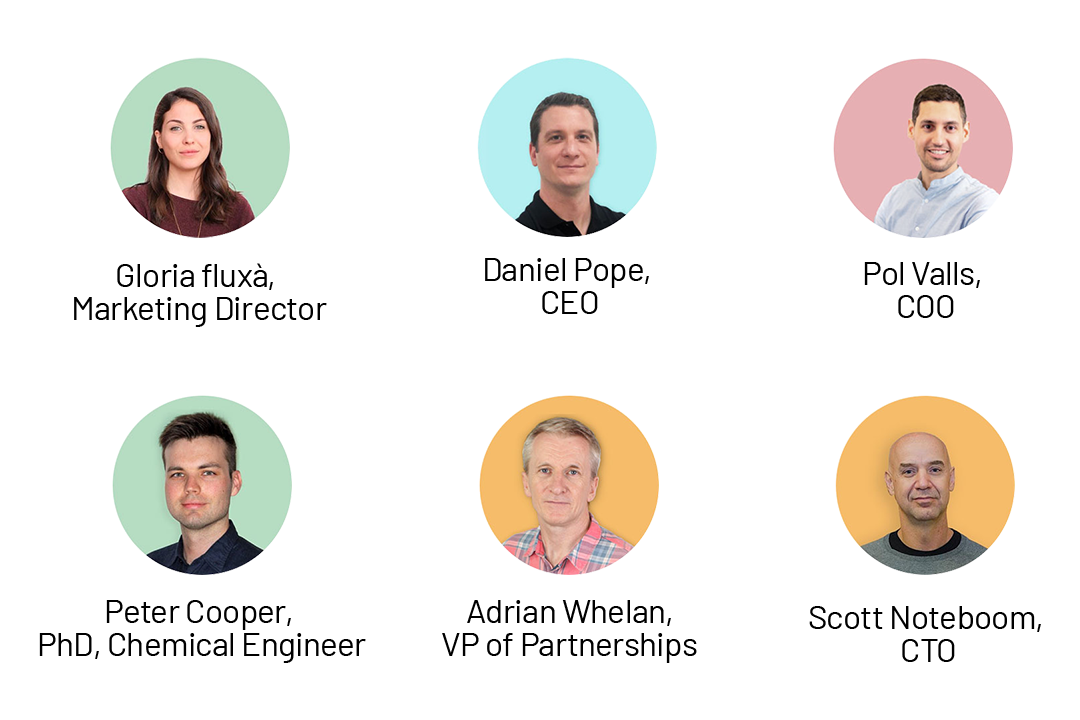 Didn't make it to the event? Catch up on what you missed here
Below is a recording of the event for you to watch at your own leisure as well as a copy of the presentation.
Q&A
Didn't get a chance to ask your question at the event? We've compiled a list of the most frequently asked questions. Soon all of them will be available below! Don't forget we also have a team of dedicated experts who can guide you through all of Submer's solutions and answer any questions you may have. Book a call with them here.
How fire resistant is the liquid?
What is the life of this product?

The lifespan of the liquid is rated up to 15 years, and the units have filtration systems. The liquid must be removed/added when servers are added/removed to maintain the fluid level.
What can you tell us about the static electricity of the liquid after 5 years of use?

The tanks are fully grounded through the Cooling Distribution Unit, which is fully submerged and running in the liquid. Any static electricity will be driven down to earth.
Fiber optics ? Do they behave -SFP's- withing the liquid?

Yes, fibre-optics work without any kind of adaptations, single mode works, we're researching what arrangements must be made for multi-mode.
What is the global warming potential (GWP) of the Smart Coolant?

The SmartCoolant is certified as biodegradable and has a GWP of 0. It is totally inocuos from a global warming perspective.
What type of Hardware compatible with this underwater rack?

Most of the major server manufacturers both in standard 19-inch and OCP 21-inch support immersion today. We have partnerships with the major brands and can happily support you in selecting high-density systems with full warranty for immersion.
What are the tanks made of? Inox? Aluminium? Glass? Other?

They are made of stainless steel.
Do you have economical package for small IT industry / company ?

For smaller IT loads please check out the MicroPod solution.
What if it is raining? When you need to open it up on a roof in poor weather.

Small amounts of water in the system aren't a problem but we do have a documented process that allows us to execute maintenance in heavy rain. It's all about the right process and tools!
What are the dimensions of this MicroPod and weight ?

130 (L) x 65 (W) x 90 (H) cm or 51.18 (L) x 25.59 (W) x 35.43 (H) in.
Weight, empty (kg, lb), approx 227kg / 500 lb.
Weight, full of SmartCoolant weight (kg, lb), approx 303 kg / 669 lb.
Weight, full of Servers (kg, lb) approx 340 kg / 749 lb.
How did you solve the problem of cooling volume when you take of a lot of servers or you install them on an working unit?

Level sensors and reservoirs allow you to manage fluid level and understand when you need to stop to top-up or remove fluid during the install or removal of large amounts of nodes.
How much impact does immersion have on the daily management of the Data Center? Routine operations such as maintenance, hardware replacement …

A datacenter that decides to implement our solutions will soon realize the benefits, both financial, practical and operational. As explained by our CEO, Daniel Pope, in the '3W's of Immersion Cooling' ebook, adopting a liquid immersion solution has multiple benefits. From an operations perspective, using an immersion cooling system simplifies the startup process for a datacenter and maintenance by using easily scalable solutions.
The combination of our SmartPod platform together with a dry cooler system or with an adiabatic tower, allows infrastructures to save more energy and resources than any other type of cooling method. An immersion solution has a payback period of more than 15 years compared to other technologies such as DLC (Direct Liquid Cooling), where most of the expensive components are embedded in the servers and have to be thrown away once it reaches the end of its product lifespan. This means unprecedented Power Usage Effectiveness (PUE) over the life of the SmartPod. From a practical perspective, implementation is faster and easier. Due to its density, the immersion cooling system gives any data center the ability to deploy in privileged locations (for example, in the center of a city) and thus solve latency problems: unprecedented densities, low latency, deployments anywhere.
How do you handle the situation where the DC cooling return loop is too hot or too cold ?

The Cooling Distribution Unit (CDU) has Variable Frequency Drive capability to accelerate or decelerate the heat transfer speed from the immersion fluid to the water loop. We can compensate for certain differences by leveraging this capability of the CDUs.
How does Immersion Cooling work?
If you have any additional questions, don't forget to visit our FAQs section, where you can discover and learn basic datacenter industry concepts.
Thank you to everyone who made The Submer Experience 2021 possible and of course those who attended, it wouldn't have been the same without you. We hope you found it as enjoyable as we did and we hope to see you at future events!
Submer's Corporate Brochure
Download here the Brochure