Barcelona, Spain
A broad mix from the private and public sector (IT consultants, commercial partners, business strategists and academics) joined us in our office in Barcelona to get know our Company, learn about Immersion Cooling and to get up-close and personal with the SmartPod, our modular, highly-efficient, eco-friendly Immersion Cooling Solution.
After an informal refreshing welcome to quench the thirst of our guests, Dr. Javier Mesones (PhD. Fluid Thermodynamics) enlightened the audience with the history and the science behind Immersion Cooling.
‍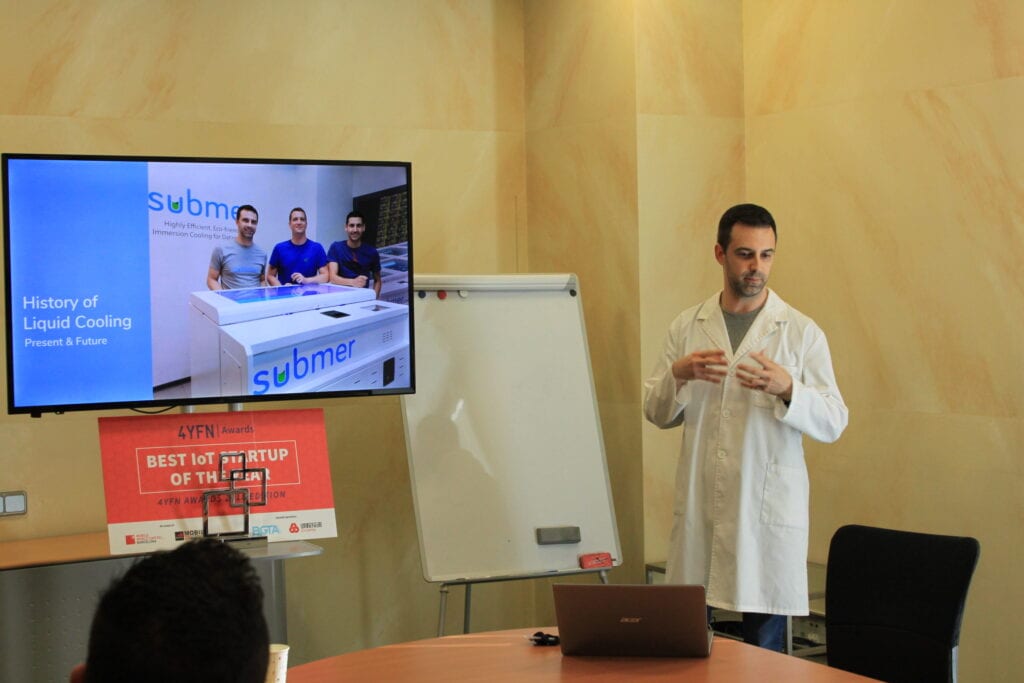 ‍Dr. Javier Mesones explaining the basics in Immersion Cooling.
‍
Co-founders Daniel Pope and Pol Valls Soler (celebrating his 28th birthday!) lightened the tone with the story of how Submer started (going from just the two of them in 2015, to the great team of 16 in 2018).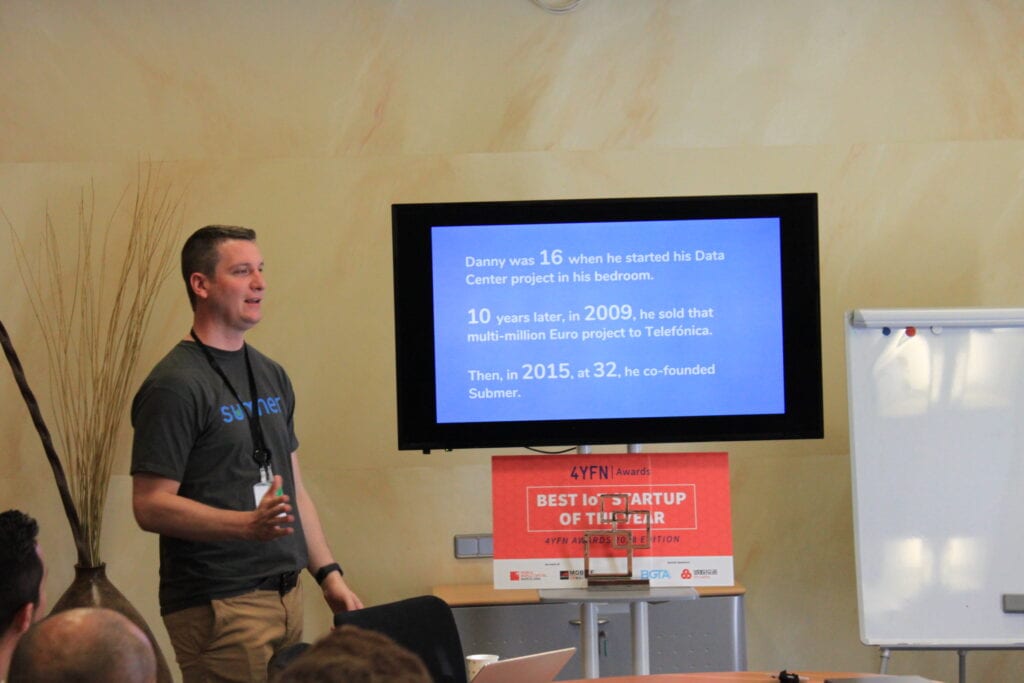 ‍‍Daniel Pope telling how he started his adventure in the datacenter industry
The highlight for most was the visit to our Showroom, to see a SmartPod in action. The feedback was awesome and further confirmed this team's belief that the time for Immersion Cooling is now.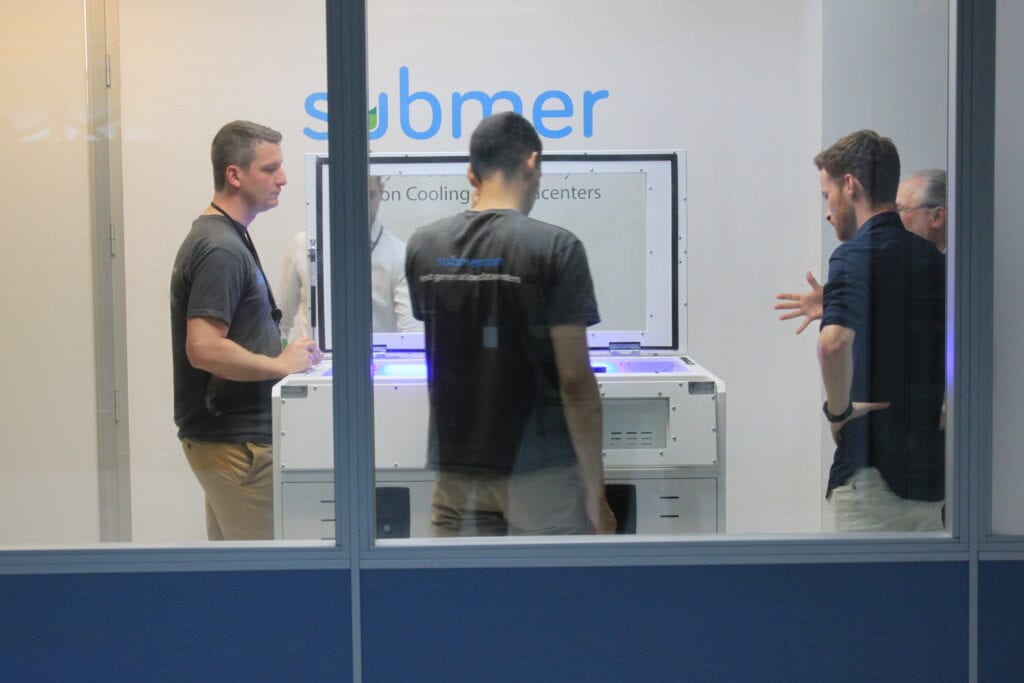 ‍Pol and Daniel showing the SmartPod in our Barcelona showroom.
‍For those who missed this first Open Day, don't worry. There will be many such events in many locations around the world in the near future: Nottingham in the UK, Data Center Alley, Ashburn, VA (in the Dulles Technology Corridor) US, Hong Kong, Dubai and other locations around the world.
We want to help those associated with Data Centers and Data Center Realty learn more about Immersion Cooling, its applications in Enterprise, Oil & Gas, Colocation, Disaster Recovery and the opportunities for lower-cost buildings with significant energy savings and eco-friendly low environmental impact.
If you too would like to learn more about Submer Immersion Cooling, find out when the next Open Day is taking place nearest to you or just speak to us, please contact us at contact@submer.com and we will be delighted to answer your questions and call you back.